GREEN MONKEY OUT OF THE PACIFIC NORTHWEST (2020): Never too much Monkey business
Graham Reid  |    |   4 min read
When the music industry power players descended on Seattle waving cheque-books in the wake of Nirvana, a number of artists dodged that bullet.
As grunge ran its course, many local artists and labels simply carried on making the music they wanted, free of the constraints of marketing, PR and a fickle media.
As Elsewhere has frequently noted, we were lucky to have our attention drawn to the Seattle band Green Pajamas, and as a consequence have followed the on-going career of its singer-songwriter Jeff Kelly through his always – and increasingly – rewarding albums.
By that connection we also became a distant champion of the eccentric local label Green Monkey, helmed by Tom Dyer who – like Kelly – has been around for decades making his own music, releasing albums by local characters, fishing out reissues from the deep waters and constantly surprising (or irritating) with an astonishingly prolific release schedule.
Now billing itself as "Northwest Underground Rock 1980-2021", Green Monkey has released something like 130 albums at a guess (Green Pajamas have done about 40, Kelly maybe twentysomething under his own name) and shows no sign of slowing down.
In the past few weeks three new releases – some delayed by Covid – arrived at Elsewhere: a new one from Kelly, a reissue double by Dyer of his '83 debut with 21 extra tracks, and one by Al Bloch who is new to us.
Here's more Monkey business.
Jeff Kelly: When The World Was Younger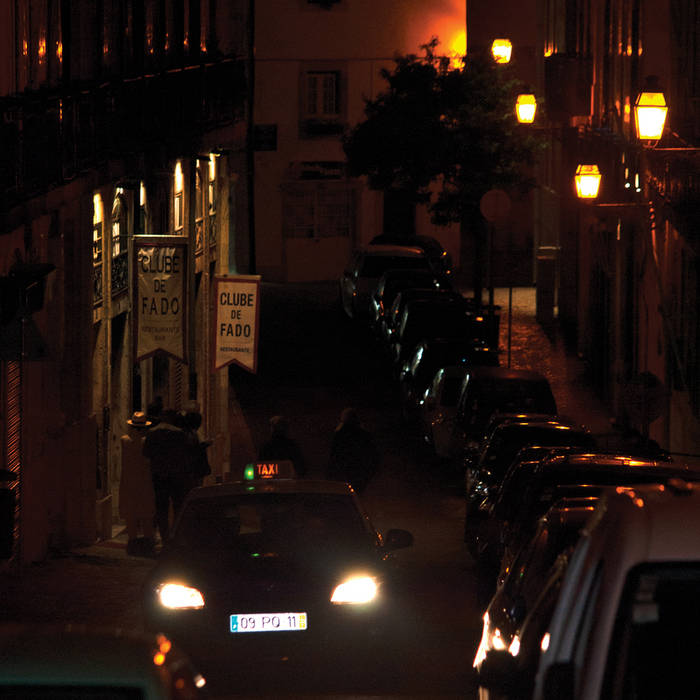 When the world, Kelly and Elsewhere were younger, we were taken by Green Pajamas which created remarkable but largely ignored pop/psyche-pop which sounded like it had peeled off from Rubber Soul/Revolver/Byrds into a more literary direction.
However Kelly subsequently moved even further from that seductive template into singer-songwriter music which became more European, and more comfortable for an educated, cafe culture audience schooled on Leonard Cohen and arthouse movies.
The depth in his songs became darker and more unfathomable, but remained utterly beguiling.
Travels to Europe taking in art galleries (his wife Suzanne is a painter) gave new resonances to explore and around this time they were expecting to be back there again.
Then Covid happened and by his own admission he went into a slump . . . but then this collection came together which mercifully doesn't explore the current global situation (there's a plethora of that out there) but collects some new songs, intimate re-recordings (he revisits the quiet drama of Autumn in Lisbon) and some songs from cassette-only releases.
The title – taken from his lovely Black Eyes – speaks volumes: these are timeless songs not bound by these straitened days but mostly reflecting back on earlier periods and emotions. Yet they are not drowning in sentimental but – like Cohen, and Neil Young at his best – evoke an almost lost magic, moment or relationship.
With accordion and cello, Kelly pulls his wine'n'cigarettes voice through reveries in memorable songs which at times touch on drone-pop (a different take of Juliana which appeared on his recommended Beneath the Stars Above the River of last year) or European folk-rock.
Jeff Kelly – in whatever incarnation be it long ago with Green Pajamas' post-punk or Beatles, as The Goblin Market with Laura Welly or under his own name – is always worth hearing and discovering.
This is certainly as good a place as any.
Black Eyes, by Jeff Kelly
.
Tom Dyer: Truth or Consequences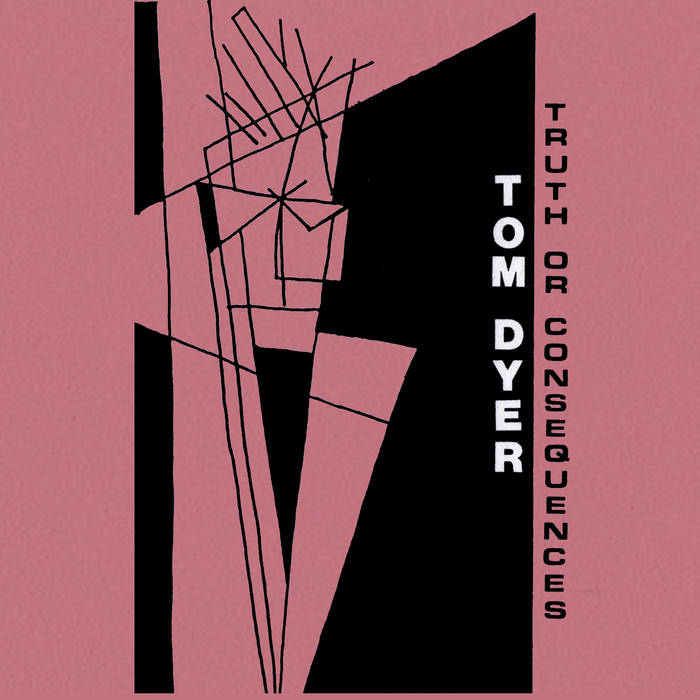 Having your own label means never having to apologise for releasing or re-releasing your own music, but also means losing a wedge of money when the manufacturer of your discs closes down because of Covid.
Dyer says this remixed, remaster reissue of his '83 debut under his own (with an extra disc) fell victim to the latter.
But at last . . .
As we've noted previously about multi-instrumentalist Dyer, he goes his own wayward way and the first disc here found him with a plethora of instruments (a handmade theremin, saxes and drum machines) for some tough-minded post-punk songs, Stooges energy, noise . . . and then minimalist pop (Sheila, Get Modern) and left-field New Wave-influenced Ubu-like pop.
And some bent country (Lately Your Eyes Never Meet Mine with a spoken word passage).
As he notes, "the eternal Dyer dark-shit/weirdo pop song dichotomy set in motion".
The second disc is of pieces from the same period (some instrumentals, lo-fi electro-pop included) and straddles a similarly broad territory which shows Dyer could have commanded radio-friendly pop (the deliberately lowbrow On TV) or B52s-influenced quirky camp-pop (So I Say) if he so desired.
Tom Dyer is, if nothing else, idiosyncratic.
.
No Hammer, by Tom Dyer
.
Al Bloch: It Was All Once Bright Jewels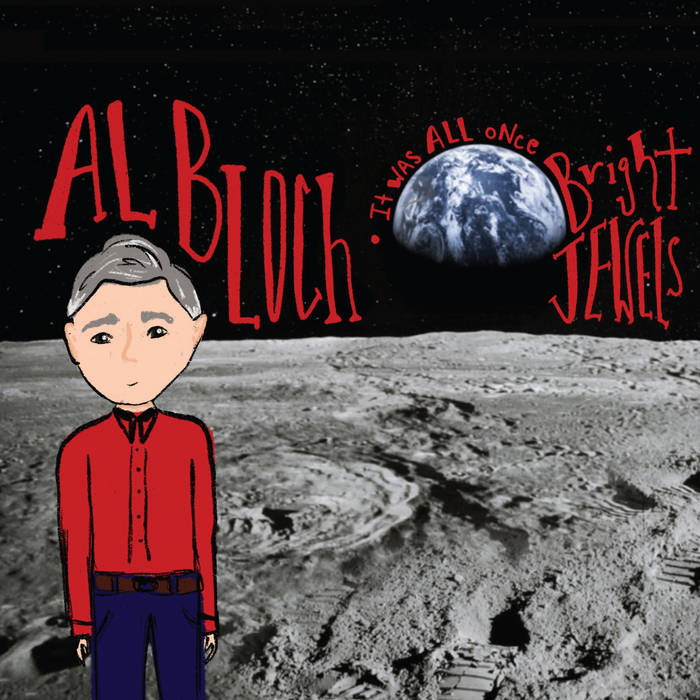 Singer/bassist Al Bloch and his singer/guitarist and producer brother Kurt – here with drummer Kevin Fitzgerald – were among Dyer's fellow travellers on Truth or Consequences but Al had been away from Seattle (in LA and Virginia) for many years.
Dyer reissued an album by Al's Nineties LA band My Favourite Martian and goaded hm to get back into music which he had abandoned for almost 20 years.
Acknowledging he wrote riffs and bits which grew into songs, Al says this 13-song album came together.
It has some Cheap Trick power-pop cynicism (The Best Song, Fruit Bar) alongside chugging hard rock, all of which have the advantage of brevity (only a few breach three minutes and some less than two).
They also cover John Cale's ballad Amsterdam (which Cale played at the Gluepot) and Bloch writes about going back to Seattle at his age: "wish I could see Mom and Dad just one more time . . . I wanna find out where the kingdom went", on For the Summertime.
Lot of humour here too: the poppy Stay Away from Steve, and Dude What Were You Thinking?
The final song is the prog-influenced, eight minute-plus Better Days.
Bloch is a bit dismissive of this quickly recorded album but it's better than his comments suggest.
"If you like the record it's because I'm brilliant. If you hate the record blame Tom Dyer. Because he dared me to write these songs!"
.
The Best Song, by Al Bloch
.
Elsewhere has a number of reviews and overviews of albums on Green Monkey starting here.
You can find Green Monkey albums at bandcamp here.